4 March 2017 Looe RNLI Shout
photo_camera By Ian Foster local_offer Photography | Looe RNLI | Shout | Rescue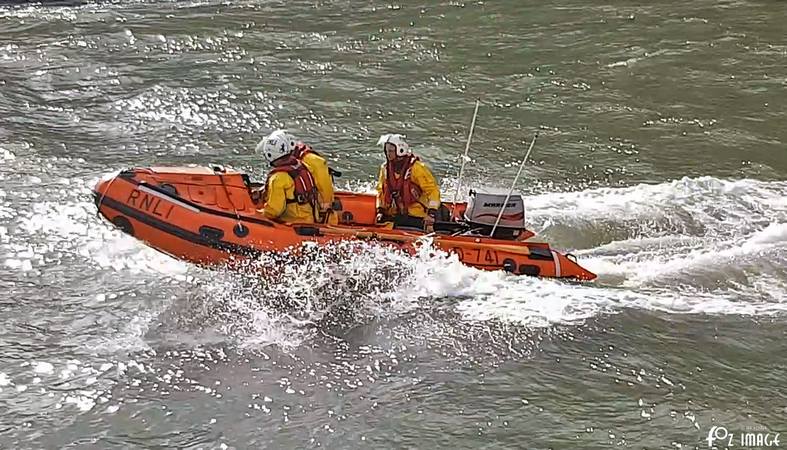 Looe RNLI lifeboat crews face challenging conditions in a Multi Agency rescue
Both of Looe RNLI Lifeboats launched at 12.29 pm on Saturday 4 March 2017, to assist a lone female who was cut off by the tide and sheltering in a cave to the west of Portwrinkle.
With the lifeboats unable to get close enough to the cave, one of the volunteer lifeboat crew made his way ashore and the lifeboats stood by offshore to direct the Tamar Coastguard team to the location.
Tamar Coastguard escorted the female and Looe RNLI crew member safely back to the top of the cliff. The female was taken back to her vehicle and Tamar Coastguard returned the crew member back to Looe Lifeboat Station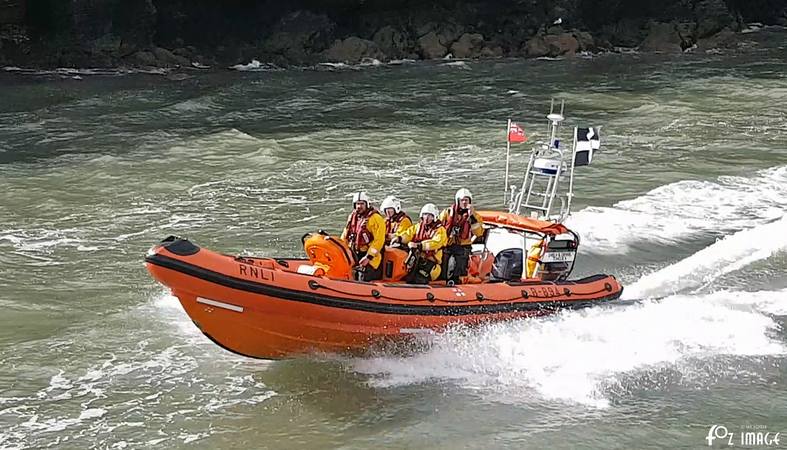 HM Coastguard at Falmouth requested Looe RNLI volunteers to launch both RNLI inshore lifeboats at 12.20pm following a call from a lone female who was cut off by the tide and sheltering in a cave to the west of Portwrinkle.
The charity's Atlantic 85 Sheila and Dennis Tongue II was first to arrive on the scene and quickly located the casualty.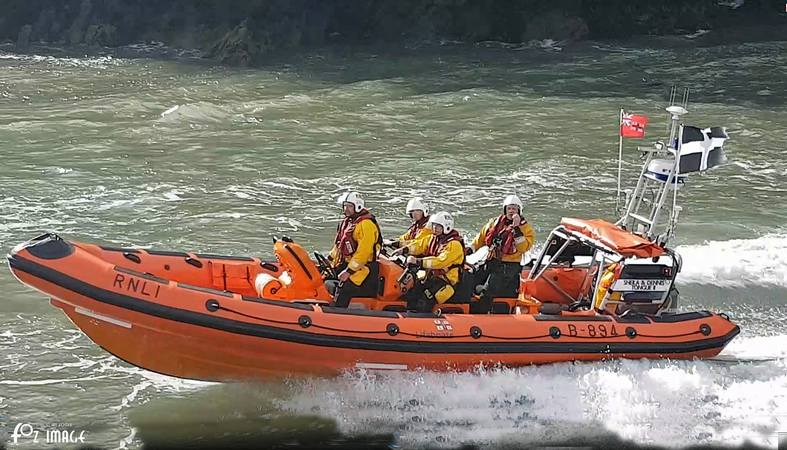 With the surf conditions and strong currents the D Class lifeboat Ollie Naismith was unable to get close enough to the cave so the 4th crewman from the Atlantic 85, Guy Cooper, swam ashore to assess the casualty, who apart from being cold and wet was uninjured..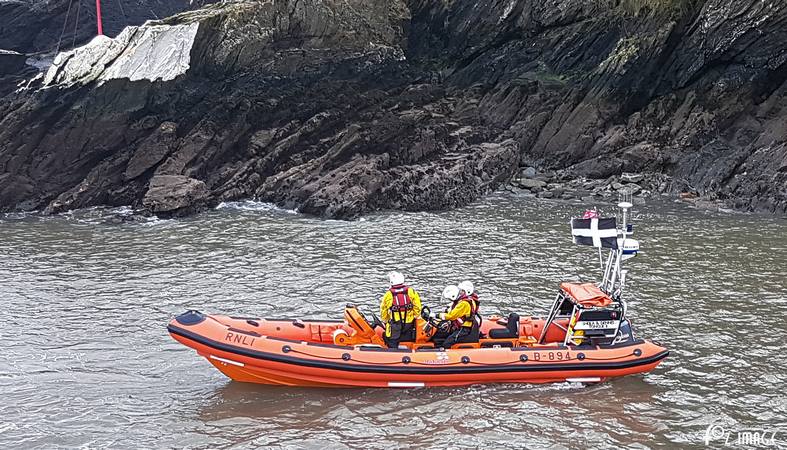 As the cave was not visible from the cliff top, both lifeboats stood by offshore to direct the Tamar Coastguard team to the location.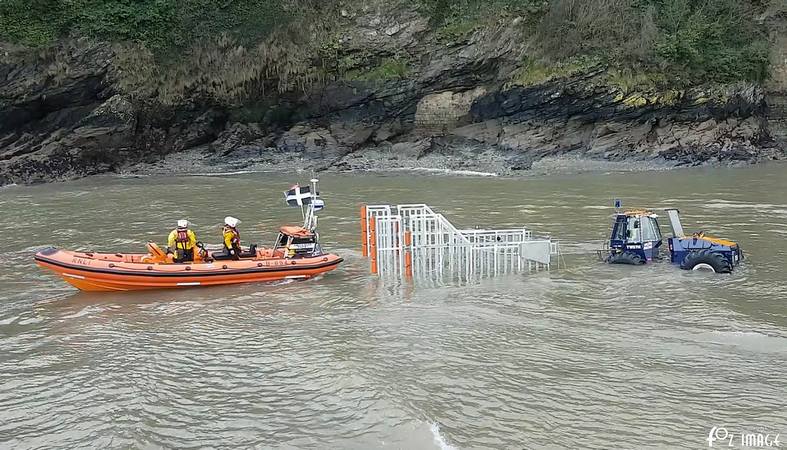 The team descended the steep cliff utilising a makeshift but difficult 'fisherman's' path.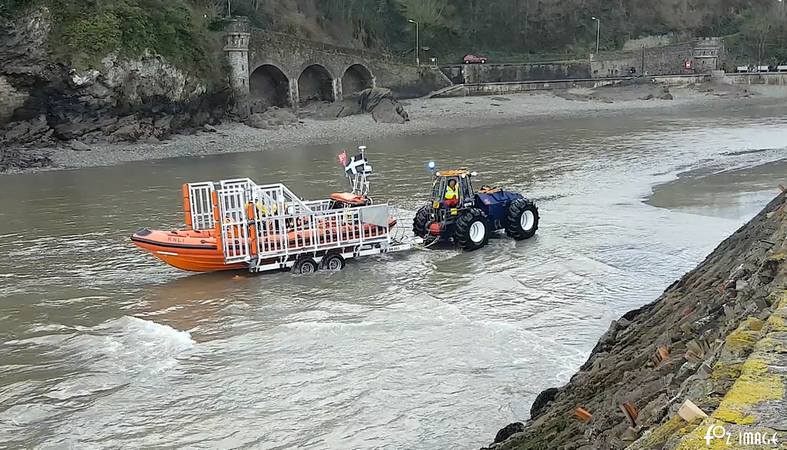 Due to the challenging sea conditions, a decision was made for Tamar Coastguard to escort the female and RNLI volunteer crew back up the cliff route to the road.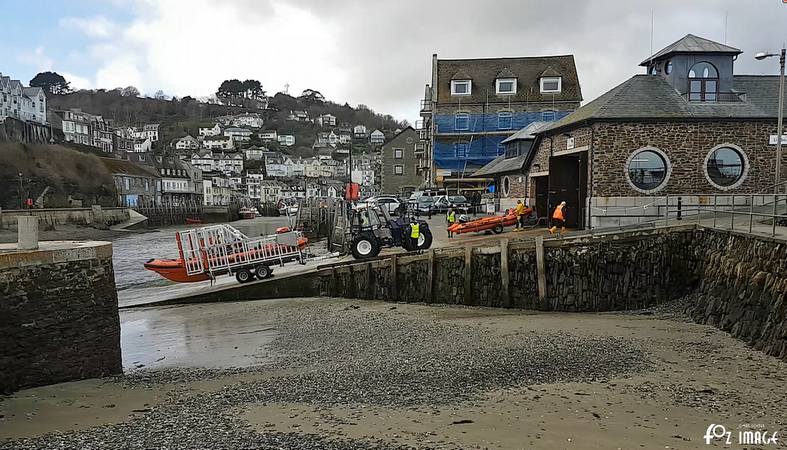 The coastguard took the female back to her vehicle and after offering safety advice they then took the RNLI crew back to Looe Lifeboat Station.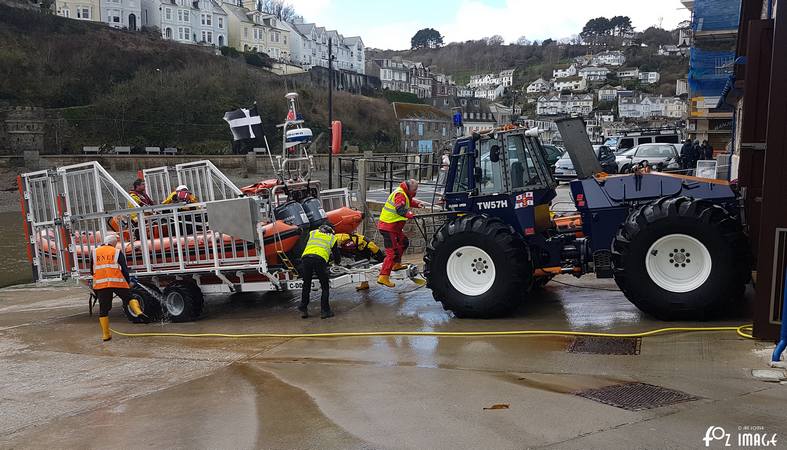 The lifeboats returned to station where they were washed down and refuelled, ready for service at 2.20 pm.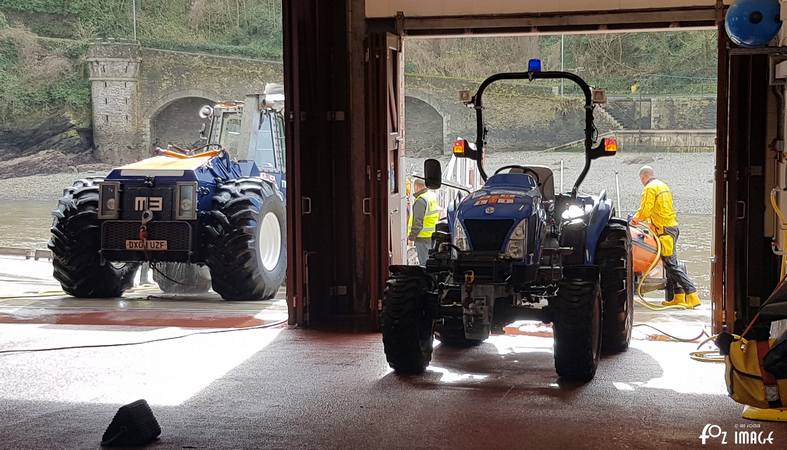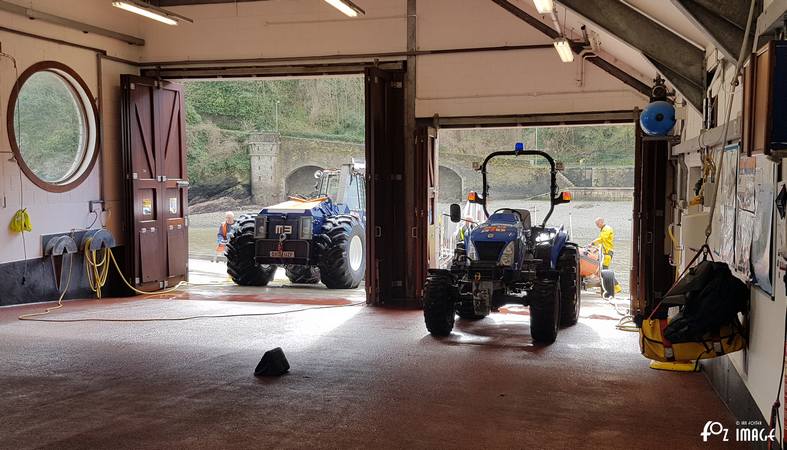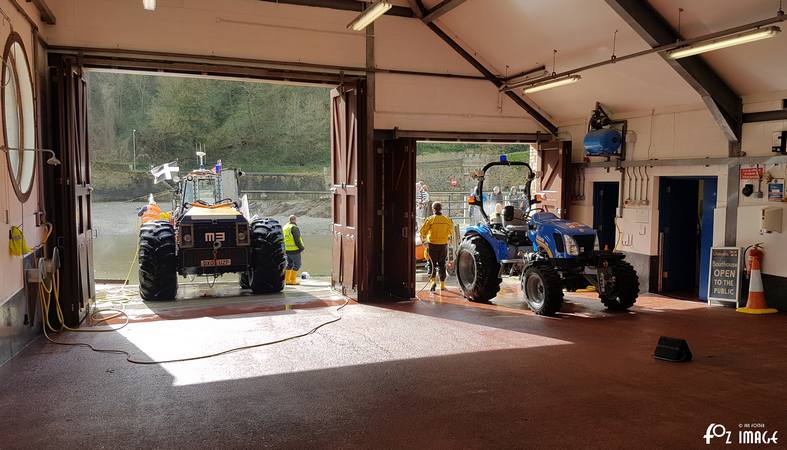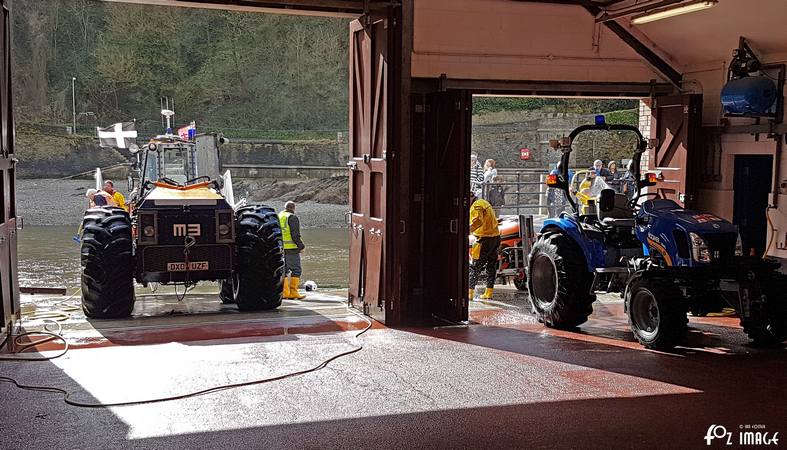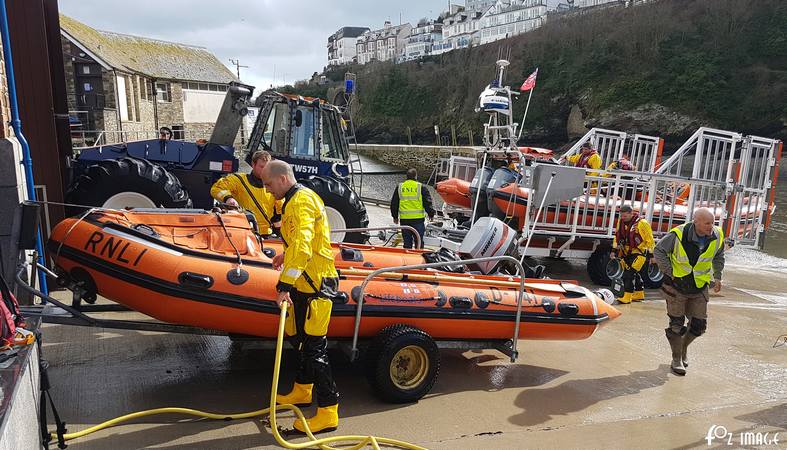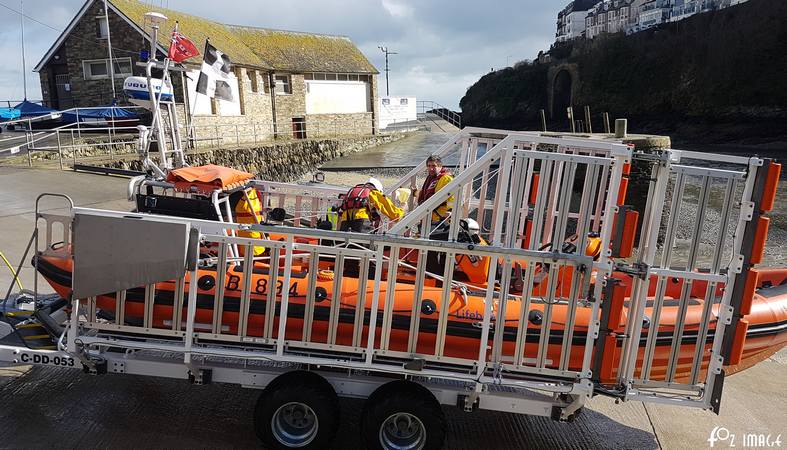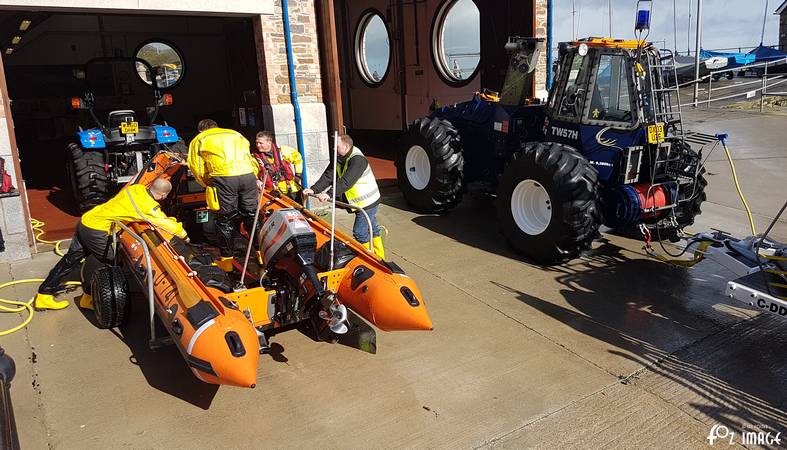 Commenting after the rescue Guy Cooper said 'This was a well executed rescue in very difficult conditions'.
Guy, who is also trained in flood rescue techniques, advises everyone who explore our beaches to be prepared.
'Take warm clothes, a means of communication, always check the tide times and tell someone where you are going and when you expect to return.'.
Atlantic 85 crew: David Jackman (helm), Matthew Jaycock, Guy Cooper and Rob Deakin
D Class crew: Toby Bray (helm), John Crabb and Aaron Rix
R.N.L.I
You can find out more about the RNLI and Looe Lifeboat Station on their websites.