Hello and welcome to Fozimage
I am a Marine, Sports and Events Photographer, specialising in maritime images.
Based in South East Cornwall my work has on sale locally and is published in newspapers, magazines and calendars
With my permission or licence, many of my images feature on websites and social media pages.
directions_boat
Contact Ian
placeSouth East Cornwall
mail_outlineenquiries@fozimage.com
directions_boat
About Fozimage
A former senior local government officer , working as Head of Information Systems and Customer Service for Caradon District Council until it was disolved on 31st March 2009.
I hold a Licentiateship of the Royal Photographic Society.
First introduced to photography by one of my wife's uncles, I have been a keen photographer for over 40 years.
My roots are with black and white darkroom prints and taking transparancies using Kodachrome, Velvia and Sensia film stock, but as technology has advanced I now use digital equipment.
Copyright and legal bits
All of the content and images on this site are the copyright of Ian Foster and may not be used, copied or reproduced without my prior permission.
All views on this website are my own.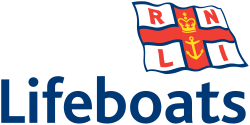 Looe RNLI
Lifeboat press officer
I am the volunteer Lifeboat Press Officer for Looe Lifeboat Station.
Working with the media I promote the work of our volunteer crews here in Looe.
Looe Station Guide
Alongside my wife, Carol, we are part of the station / boathouse volunteer guide team.
Looe lifeboat station is one of a number of RNLI lifeboat stations around the coast designated as an 'Explore Station'.
This means that our volunteer station guides open the boathouse to visitors and are on hand to explain how we operate and tell you all about our inshore lifeboats and launching tractors.
Any reference to the RNLI on this website are my own.
and finally, but most importantly for me is .....
Thank you for visiting these webpages, please enjoy my images.